Modern engineering support with remote data connections
The collaboration started in 2018 after Holmen Hallsta paper mill had made an investment decision to increase its wastewater treatment plant capacity. Toihan was chosen to be a partner in evaluating the best process control strategies to optimize wastewater treatment plants environmental performance during the construction work.
As a first step, comprehensive onsite study was made to measure process dynamics in biological wastewater treatment plant and to create accurate production-based COD balance. Measured data was then combined with process history data to set up a mill-specific dynamic model for process simulations. Dynamic model was utilized in evaluating different operational concepts to find most efficient operating window for wastewater treatment process by changing incoming wastewater load and relevant process parameters. After the theoretical parameters for wastewater treatment process control were defined, a two-way data connection between Toihan Cloud and mill database was established to keep the dynamic process model up to date with real-time process data.
Today Toihan continues to provide its remote process support services from cloud platform to Hallsta mill in fast and reliable manner. For example, regular online meetings with mill personnel and written reports on process performance have proven to be very efficient tools for ensuring efficient wastewater treatment plant overall performance.
Comments from mill management:
"Toihan has provided a deep knowledge in wastewater treatment processes from the pulp and paper industry, along with a flexible and customer-oriented service. The dynamic process model as well as Toihans process knowledge and troubleshooting have helped us find the optimal running conditions both before and after the WWTP rebuild. We value the flexible approach and the possibility of revising the support scope depending on our current need."

-Johan Abrahamsson, Mill Manager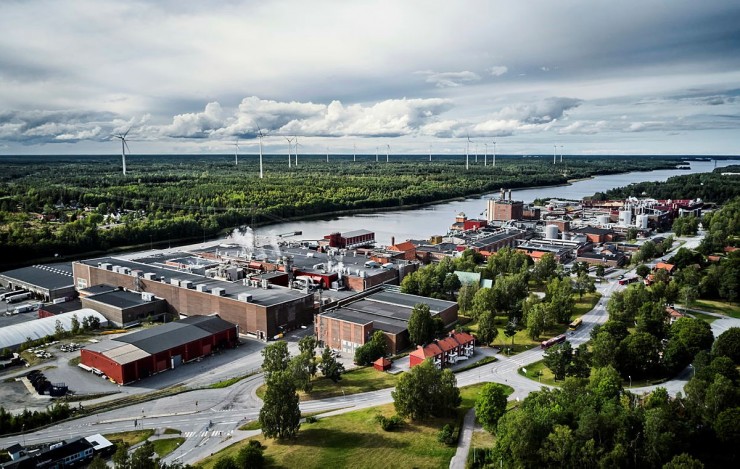 Holmen Hallsta paper mill fact sheet
Hallsta Paper Mill is located 100 km north of Stockholm along the coast of the Baltic Sea. The two paper machines produce LWU paper and a range of specialty grades of wood-containing printing paper. The base is TMP-pulp produced on site from 100% virgin spruce fiber.


Johan Abrahamsson
Mill Manager
johan.abrahamsson@holmen.com